Our Services
We are able to offer a number of extra services. If you are interested please contact Cinta via email or Whatsapp

Floating Breakfast – We need 24 hours notice and have both round and heart shaped trays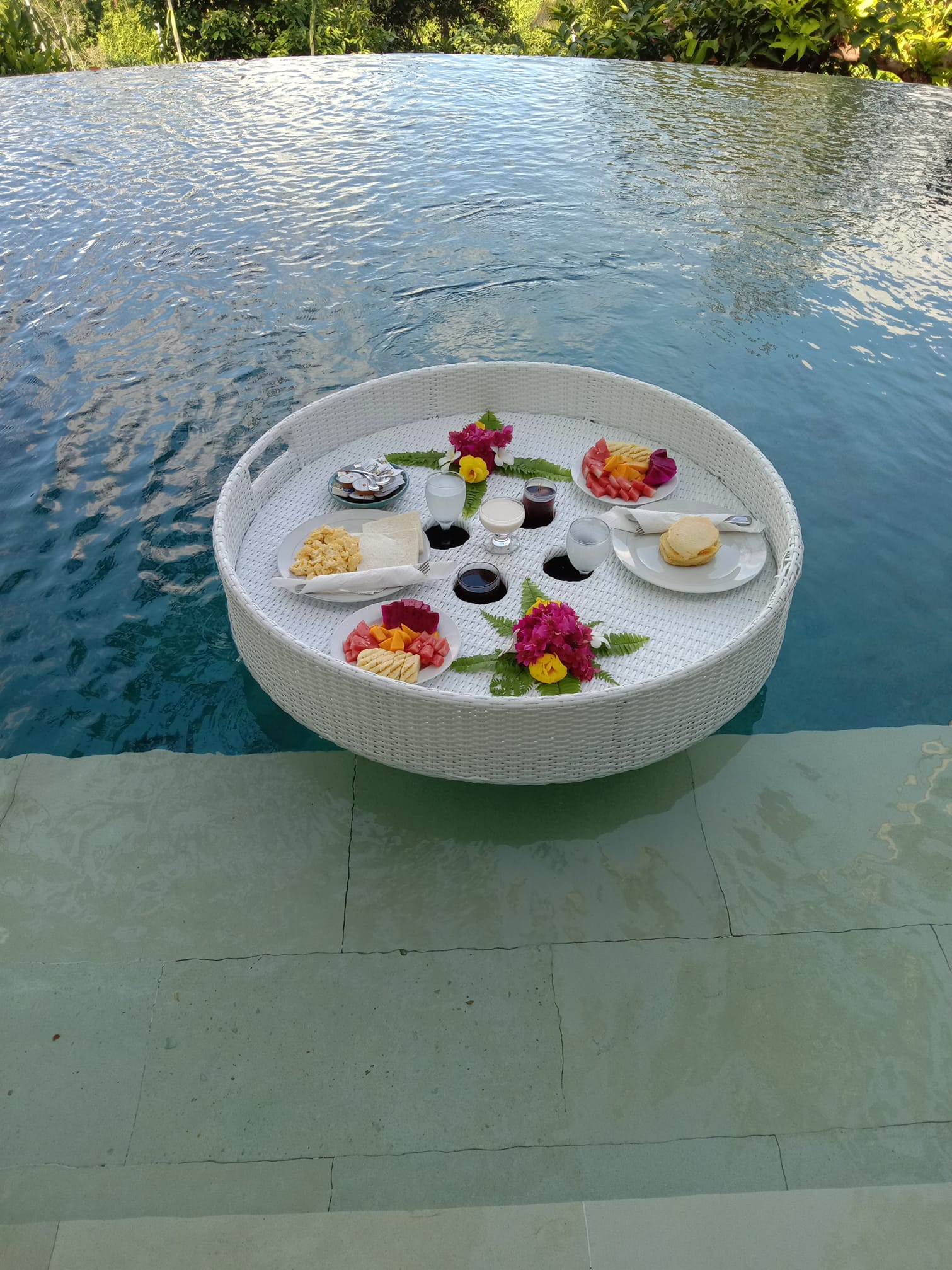 Personal Shopping – Our staff can buy food and drinks for you in advance. We have a shopping list. If you would like this please let us know.
Private Cook for Breakfast, Lunch or Dinner. Starts at 100,000rp per person
Driver for the Day for Tours
Massage. In house massures can bring their own massage tables for an exclusive treatment in the privacy of your own villa. 1 hour starts from 200,000 IDR
Beauty Therapy – We can arrange for a therapist to come to the villa for treatments or we are happy to book appointments at our recommended salons.
Yoga Classes – We are able to arrange for private yoga classes in the villa and have yoga mats available for use. Please note you may need a few days notice as during peak season, availability is difficult.
Indonesian cooking classes – Our staff are happy to show you how to make a nasi goreng or Mi Goreng and then serve it to you as lunch. Price starts from 100,000IDR
Indonesian conversation Classes – Please enquire with Cinta if you are interested
Childrens Toys and accessories. We have a number of childrens books and toys in Villa Bumi, however if you would like some to be sent over to another Villa please let us know. We also have a high chair, baby cot, Baby rocker and Car seat available for you use free of charge. Please note you may need to reserve these in advance to ensure availability.
Flower Baths and Pools – Our wonderful staff are able to create a flower bath in Villa Udara or a Pool Decoration if you wish. POA with 24 – 48 hours notice.
Outside the villa we are also able to arrange many local activities
Bike Tours, Rice fields, Mountains and Volcanos, Spring Bath.
We are also able to rent Motor scooters, bicycles and cars for you if you need. Please contact Cinta and give her as much notice as possible.
Nic is our wonderful driver who has been working with us for over 7 years. He can take you anywhere on the island and is happy to work out a customised day tour for you and your group.
Things to do/See on your tour:
Places to go
Tegallalalng – rice fields
Tampik Siring – beautiful temple and grounds – water cleansing
Sanur for Dinner
Day club – Komune, Mosaic, Potato Head, Jungle Fish etc
Waterfall
Bedugal – Temple, markets and tree tops, boat ride on the lake
Markets in Ubud
Sukawati in Denpasar for Fabric
Sulawesi in Batu Bulan for art (Lodtundah)
Cjampuan Ridge walk
Sari Api for kids on Saturday
Dance at Warung Sopa on Saturdays at 11am
Markets at Warung Sopa on Saturdays and Pizza Bagus on Sundays
Local Art classes – painting Batik
Refuse centre on Bisma – for kids
Chocolate Factory
Bali Zoo
Bali Bird Park
Elephant Safari
Bali Safari Park
Movies at Paradiso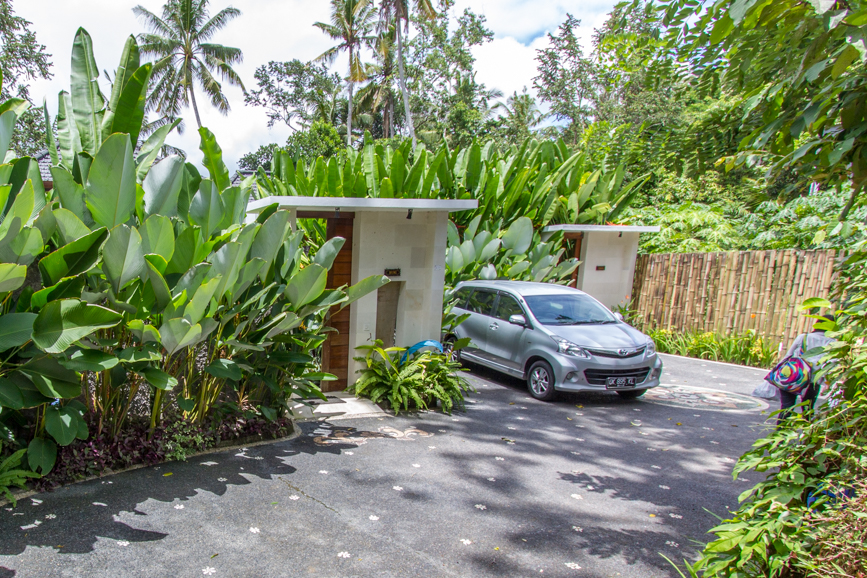 Food Shopping in our local area – We are happy to provide details on where to shop or do help do it for you. Here are some of the places we usually visit.
Delta
Coco
Bintang
French food shop
Ubud Deli
Pizza Bagus
Down to Earth
Bali Budda
Alchemy
Sari Organic
Locavore to go
Wine – Bridges, Opposite Taco Casa, Pizza Bagus, Delta Dewata