Location
Ubud Indah is located off Jalan Laplapan around a 5 minute drive from the main road in Ubud. It is very seclusive and sits right on the cliff edge overlooking a beautiful valley and the River Petalu.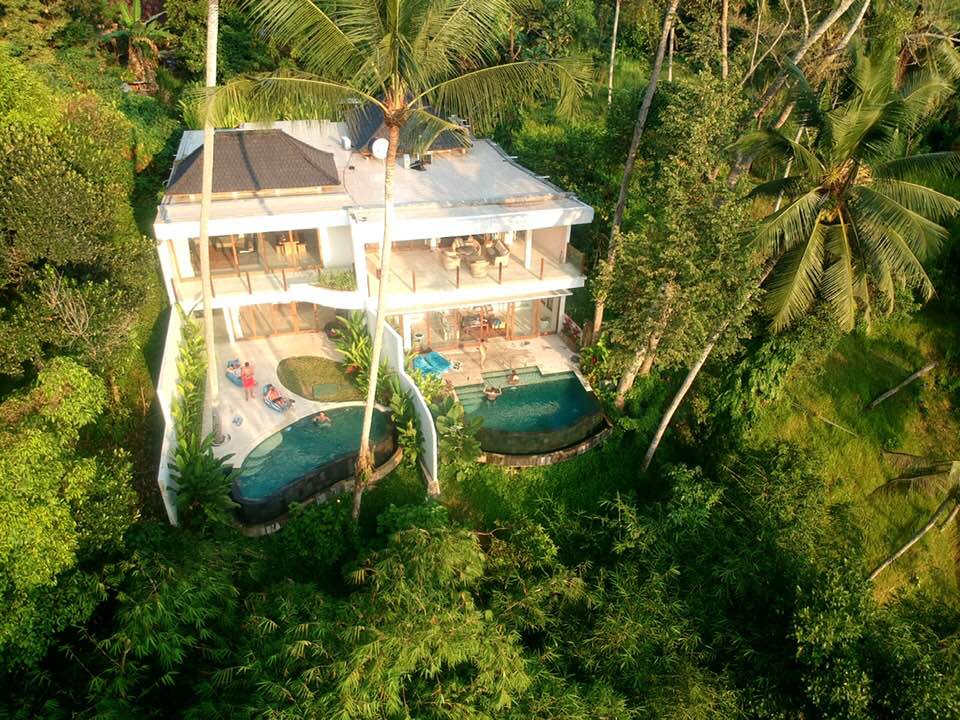 We are about 5 minutes from the Arjuna Statue in Ubud town and about 6 minutes from Bali Buda, Radiantly Alive and maybe 7 minutes from the Ubud Markets. You can walk around our village and there is a lovely walk right up into the rice fields along the road. If you need to go into town you can hire a driver (we have one available) and the cost is around Rp50,000 ($5) each way. If you need to hire a scooter they are around $6 a day and a car starts at around $15 a day.
Please note that whilst it is possible to walk or ride a bike to the centre of Ubud, we live on the edge of a cliff and the roads are steep and windy. I would recommend a car or motor scooter.
We have parking for 2 cars and many motor scooters. However most of our guests prefer to use a driver to take them around the island. We are very happy to help arrange this and have a wonderful team of people who can help you!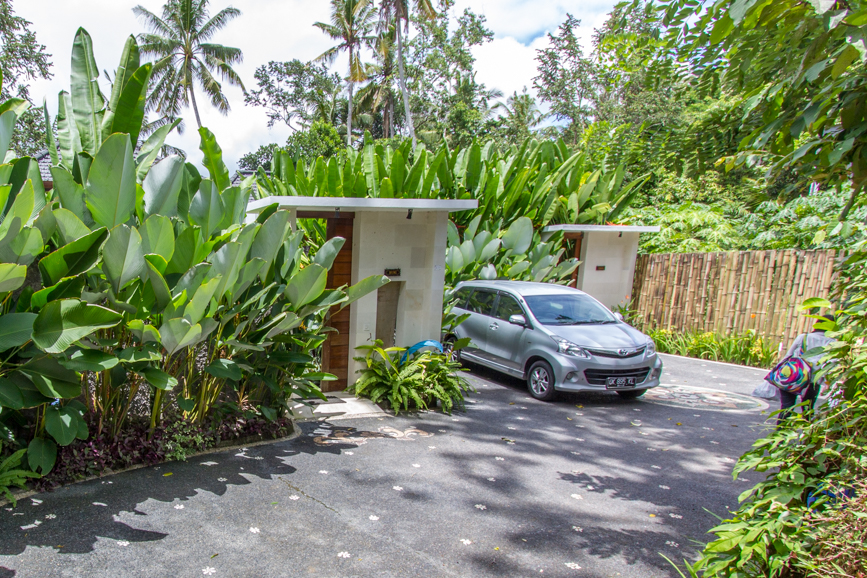 Ubud Indah is are part of the local village which generally keep to themselves, however there are often temple ceremonies about 200m and 700m from our house which can make it a little slow to get through (only for a few minutes). However, they are fascinating to drive through and if you want you are able to get out and have a look. Please remember to always ask permission before entering a temple or temple area and before you take photos inside a temple.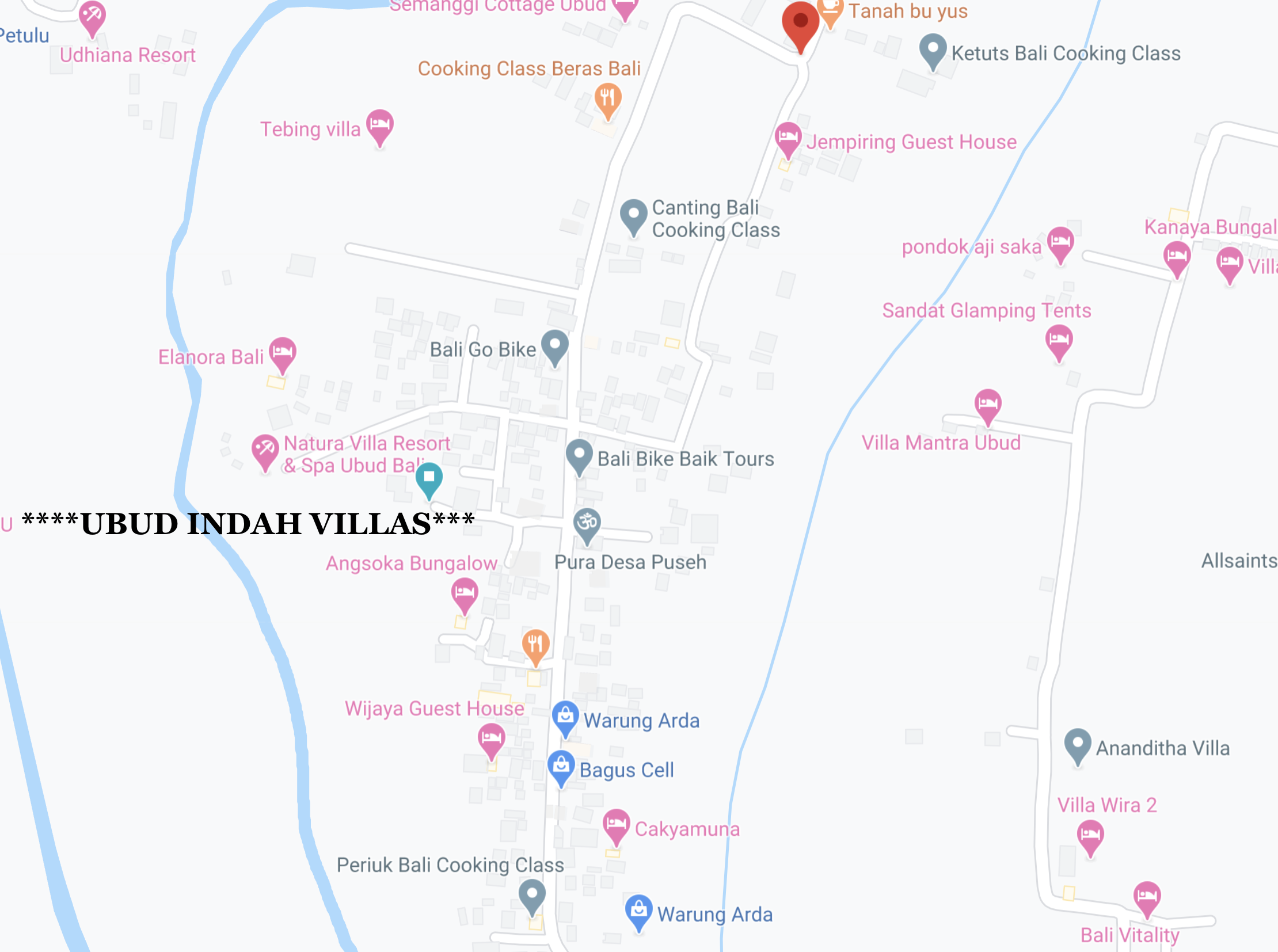 Our address is Jalan Raya Laplapan, Ubud, Kabupaten Gianyar, Bali 80552, Indonesia